In line with hosmarkhotel's Going Greener strategy, Palace Resorts takes its environmental responsibility very seriously, focusing on reducing its carbon footprint and also mitigating its effects. 
Both Moon Palace Cancun and Moon Palace The Grand Cancun are well known for their vast number of bedrooms, extensive meeting facilities and for offering the highest standard of all-inclusive luxury, but little is known of the company's commitment to recycling, energy saving and the protection of wildlife, flora and fauna.  Iguanas, coati, agouti, deer and monkeys are often to be spotted on the Jack Nicklaus Signature Golf Course or around the resort.  Here are just some of Palace Resorts' initiatives: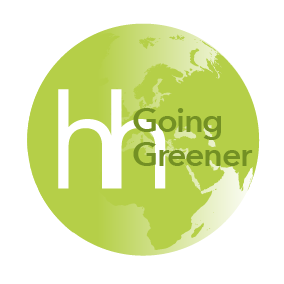 Bio Diesel converted on site
Vegetable oil is processed and then transformed into fuel at their onsite biodiesel plant.
Turtle Release Programme
thousands of baby turtles are released from the beach of Moon Palace Cancun
Energy and Water Saving
This initiative includes water-saving technology, an onsite water treatment plant, and in-room sensors to automatically deactivate air conditioning and solar panels.
Organic Nursery Garden - composting beds
More than 12 species of microgreens, including mustard, Swiss chard, honeydew melon, and more are hand-grown and used in Palace Resorts kitchens
Waste Management
All forms of waste are correctly separated and/or treated, establishing a culture of separation and recycling.
Protected Nature Reserve
315 hectares of mangroves and lowland jungles on the Moon Palace complex provide sanctuary and a habitat for a huge variety of wildlife and fauna and are protected and monitored by a dedicated team.
Preventing Erosion and Sargassum
Beaches are swept and sand and sargassum are separated. A sargassum barrier and a beach reforestation program are both in place—all without polluting or harming the coastal environment