For our hotels' COVID19 policies please see the individual hotel page.
For any further enquiries or information regarding COVID19 strategies relating to the Events and Leisure markets, please contact us on [email protected]
Our team is our strength...
hosmarkhotels was founded in 2001 and has become one of the leading hotel sales representation companies in UK, working with over 100 first class and luxury hotels around the world. We provide a tailor-made service, designed to meet our hotels' specific business goals and act as their UK sales office.
As a team of 13 dedicated sales professionals, with experience in the UK events (MICE) and leisure markets over many years, we take pride in the loyal and trusting relationships we have developed as a result of our honest, friendly and professional approach.
Our hotels are carefully selected to join our portfolio because of their high standards; suitability for events or leisure and with a character reflective of their destinations.
Meet our team and find out what benefits hosmarkhotels can bring to your business.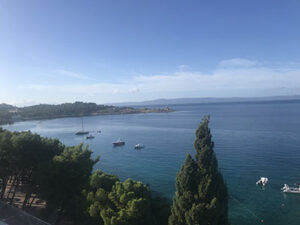 Imogen and Rowan were lucky enough to escort a group of 10 wonderful MICE and Leisure professionals to Croatia – our first return trip in nearly 3yrs!  We had such a wonderful welcome from all the Valamar team who put together a fabulous itinerary to visit not just the Valamar
Read More »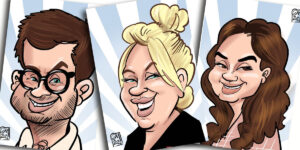 Awesome caricatures! Hosmarkhotels was so pleased to have contracted Christian Marshall  from www.sensiblepencil.com  to draw seriously impressive caricatures at our summer party! We just wished we had cloned him several times so that every one of our guests could have been sketched! Take a look at a selection of his
Read More »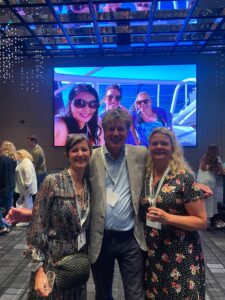 Final preparations were well underway for our first client party since 2019 with over 250 client acceptances, when a massive spanner was put in the works – a rail strike was called for the 27th July, our party date! Emergency zoom calls were scheduled and together with the amazing team
Read More »
Our service, making your life easier
hosmarkhotels has become one of the UK's leading and most respected hotel representation companies, working exclusively with first class and luxury hotels worldwide.
We provide the leading sales service in the UK for independent hotels and regional hotel companies looking to increase their share of the UK market. By acting as their UK sales office and an extension of their own sales organisation, hosmarkhotels is part of the team; not just a sales service company. Providing a personal service for each of our hotel clients designed to meet their specific revenue and business goals.
 We are measured by our achievements. Having worked with many of our hotels for over 10 years or more, we can demonstrate a track record of strong relationships and proven financial  results.
Find out more about us and our hotels on our social media feeds
See what we have been posting on Instagram