taking the
longer view
at the impact
we make…

In 2021,  we are concentrating our business approach on going greener. Now, more than ever, post pandemic and with the urgency of addressing climate change, we want to do our part in any way we can for future generations. We are a small business, but we believe we can make a difference.
We have chosen to focus on the world of the bees!  Ecologically, bees are one of the most important species on the planet, they are now endangered, which is bad news for us all but it can be reversed! We have an idea we hope you will approve of…
We have always recognised the support of our clients, and with every event confirmation, we have sent gorgeous chocolates and amazing artisan teas, but now we have a new idea –Beebombs! From today, every  time one of our clients confirms an event with one of our hotels, we will send them a Beebomb. Packed full of native British flowers, they are perfect for pollinators – find out more about them here.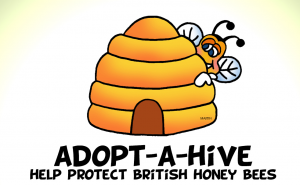 When clients confirm larger events with us, we will arrange for them to adopt their own beehive for a year. See our friends at Surrey Bees for loads more information.
97% of natural bee and butterfly habitat has been lost in the UK since WW2.
97% – It's frightening and critical. With your help, we can start to restore the lost wildflower habitat and make an important contribution to the biodiversity of Great Britain.
Hand made in Dorset, Beebombs are a mix of 18 British wildflower seeds, fine, sifted soil and locally sourced clay. Our seeds are native species and designated by the Royal Horticultural Society as "Perfect for Pollinators" 
Beebombs just need to be scattered onto cleared ground to create a wildflower meadow that will #bringthebeesback. They need no gardening skill and can be scattered straight onto open ground at any time of the year.  Just throw onto cleared soil and await the blossom of colour and the return of native bee and butterfly species.